Two leaders of Sogetsu Ikebana in the Bay Area team up to present the final program of the Chapter's current season.
Kimi Kika Shibata observed 50 years of teaching Sogetsu ikebana in 2014. During five decades she has helped her students experience the joy of ikebana. Kika's love of ikebana easily flows to enthusiastic audiences and her students. She has taught, demonstrated and exhibited throughout the USA and abroad. Her dedication to the art has brought her many honors. In 2001 she was awarded the prestigious Sogetsu Kaigaisho, one of only two such recipients outside Japan. In January 2015 she received the Bunka Hall of Fame Award for Ikebana from the Japanese American Association of Northern California.
Since the age of four, Kika's life has focused on ikebana. Taught by her mother Shoka Narimatsu, a Sogetsu master teacher, Kika achieved her teaching degree in 1967 and in 1989 reached the rank of Riji, the school's highest degree. The late Iemoto Hiroshi Teshigahara appointed her Sogetsu's Regional Director for North America and in 2003 she became Director of the Sogetsu San Jose-South Bay Branch. She received Sogetsu's International Award during the school's 80th anniversary celebrations. She maintains a vigorous teaching schedule and often is asked to appear at events across the state and country.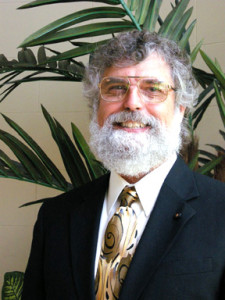 Ron Kodo Brown brings innovation and inspiring enthusiasm to his ikebana audiences and students. He holds the Sogetsu rank of Koman. He received his teaching degree in 1988 and was named Kodo, aptly describing a person on an open path with unlimited potential. Ron regularly teaches ikebana classes in Sonoma and Marin and also has conducted workshops for the Panamanian Chapter of Ikebana International (2010) and for the Sao Paulo, Brasil, Hatsuike Exhibition of the Sao Paulo Branch of the Sogetsu School. In 2014 Ron chaired an outdoor workshop at the 17th North American Regional Conference of Ikebana International. It was attended by participants from the Americas, Europe and Asia. In 2015 he demonstrated and taught for the Ikebana International Melbourne, Florida chapter.
Ikebana is a second career for Ron. After 35 years as a professional winemaker in Sonoma and Napa Counties he studied ikebana first with Burleigh Fedanzo and later with Shuko Kobayashi. Currently he studies with Kika Shibata. Ron is noted for ikebana using discarded objects or rusted metal pieces. He likes the contrast of the rusted, pitted metal with fresh plant materials. In addition to his teaching schedule, Ron currently is President of the San Francisco Bay Area Chapter of Ikebana International and Director of the Sogetsu Bay Area Branch. He has chaired several of I.I.'s Ikebana Flower Shows as well as the Sogetsu Branch flower shows.
Also of Interest: