Treasures of the San Francisco Flower Mart
Friday, March 21, 2014
Mr. Roy Borodkin, President of Brannan Street Floral Wholesale, will talk about some of the unusual materials now at the wholesale market in San Francisco.  He is also supplying one unusual material to each of the five artists demonstrating at the meeting.  This will be a very special meeting to attend and an unusual subject.  Please come and bring your friends for great flowers on the stage, a gorgeous ikebana exhibit, and the delicious tea and treats so lovingly supplied by our hospitality chair, Louise Ow Ling.  As always we will have ikebana supplies for sale with live plants, fresh and dried materials.  Join us for a great day!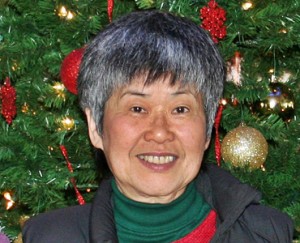 Yoshiko Gilli came to Fresno from Nagasaki when she was 10 years old.  After receiving a BS in Nursing, she joined the US Air Force Nurse Corps and served for two years, and worked thereafter as a practicing RN.  She began studying Ohara Ikebana in 1989 with Grandmaster Suiyo Fujimoto.  In 2013 she received Ohara's 2nd term associate masters degree.  In 2008 she moved to Campbell to be closer to family. She continues ikebana study and arranging, gardening, bonsai, kusa-e, and photography.  She is a member of the Ohara Ikebana School of Northern California, I.I., and the Ikebana Teachers Federation.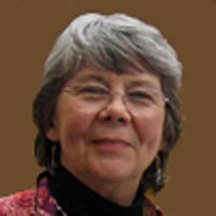 Irene Jenkins was raised in Palo Alto and graduated from San Jose State University with a degree in Interior Design.  Since her high school years she dabbled in pottery, intrigued with the infinite number of things which can be made from a lump of clay.  In the 1990s she began visiting ikebana shows and saw the vases being used for the art.  In 1997 she enrolled in an Adult Ed class in ikebana, taught by Michiko Hosoda and now studies Aratame with Sumi Metz.  Irene loves gardening and believes it is important to ikebana to grow the flower, make the vase, and create the arrangement.
Sharon Krawetz studies Wafu ikebana with Fusako Hoyrup and holds Wafu's Gakukan degree.  She is a vice president of the California Wafukai Chapter.  She is an active member and past president of I.I. and is currently Chair of I.I.'s forthcoming 2015 Ikebana Flower Show.  Sharon also belongs to the Ikebana Teachers Federation.  She has studied ikebana for more than 35 years and never finds the classes repetitive since there are always new combinations of materials and containers.  The concentration required while arranging, the joy of fresh flowers, and appreciation of the beauty of nature brings energy to her life.  When not involved with ikebana, Sharon enjoys duplicate bridge, reading and her family and friends.
Miwako Nishi came to the USA in 1986 and lived in Palo Alto for nine years, then moved to Dallas, TX in 1995 where she began studying Sogetsu Ikebana.  In 2002 she returned to Los Altos and began Sogetsu classes with Kika Shibata.  She received the Teacher's Diploma 2nd Grade Sanyo in 2008.  Her hobbies include embroidery, cross-stich, knitting and gardening.  She also loves ballroom dancing which she says is a wonderful form of exercise.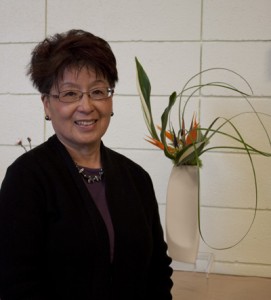 Louise Ow Ling is a Professor of Ikenobo, 1st Grade, having begun her studies with Mr. and Mrs. Sakai.  Upon, Mrs. Sakai's retirement, Louise now studies with their daughter, Julie Nakatani.  She has gone on Ikenobo study tours and also has studied privately in Japan.  She has exhibited in Japan, Taiwan and the Bay Area, most recently at the San Francisco Cherry Blossom Festival, Ikenobo's Tanabata Exhibit, and the the Asian Art Museum.  She is an active member of the Ikenobo Ikebana Society; recording secretary for the Ikebana Teachers Federation and Hospitality Chair for I.I.  She enjoys playing the Gu Zheng, golf, ballet, and an occasional trip to the casinos.
Also of Interest: