October 2013: Shining A Spotlight on Men's Ikebana with Ikeda, Rosenquist and Ward
Men are Headmasters of many schools of ikebana and over the years ikebana developed and flourished under the tutelage of men.  But the art is sometimes viewed as one practiced only by women.  This certainly is not the case in our chapter where we are fortunate to have the strong presence of men who regularly study, create, earn degrees and exhibit ikebana.  In October we look forward to a program by three men who will demonstrate their latest interpretations of ikebana.  These three, in addition to exhibiting ikebana at programs and flower shows, are indispensable assistants at monthly programs.  They also do much of the heavy work when we stage biennial flower shows.
Participants: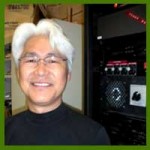 Shuji Ikeda has studied Ikenobo Ikebana since he was a child in Japan and later in the USA.  He holds Ikenobo's rank of Senior Professor of Junkotoku.  He also is an internationally recognized potter, has worked in film, and has written many published articles.  Talented in many artistic disciplines, he graduated from San Francisco State University summa cum laude in film production.  Shuji  has often given demonstrations and exhibits for Ikebana International in San Francisco, and in Sacramento, Monterey, CA, Colorado Springs, Dallas, San Antonio, and Washington, D.C.  Locally he has exhibited at Bouquets to Art.  KQED-TV featured his work in Spark, the station's arts and culture program (See bottom of this page for video), and that program received a Northern California Emmy award.  He was a featured speaker and demonstrator at I.I.'s Northern American Regional Conference in Monterey in 2008 and participates in Ikenobo shows and events.  Shuji appreciates ikebana as an artistic medium in which one can express oneself and communicate without words.  He teaches ikebana and creates ceramic works at his studio in Berkeley.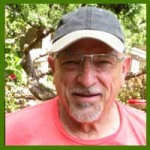 Elan Rosenquist is well known to many members as the Designer and Staging Director for Ikebana International Flower Shows.  As a student of Sogetsu ikebana, he follows a principle stated by Sofu Teshigahara, Sogetsu School's founder, that "ikebana can be done anywhere and with anything".  Elan's work features strong sculptural forms often created with re-purposed and recycled materials, but with minimal floral accents.  As a dedicated environmentalist, he questions many of the materials used in the production of commercial flowers.  Elan is active with Sogetsu Bay Area Branch and is currently Membership Chair and is a member of Ikebana International and Bay Area Floral Arrangers Guild.  He creates installations for restaurants, weddings, memorials, and charitable events and his work has appeared in several Japanese publications.  Raised in Berkeley, he is a retired urban planner specializing in land use and environmental law.  Having run out of space in his own garden, he now works with a limited number of landscaping clients and continues his Sogetsu studies with Ron Brown.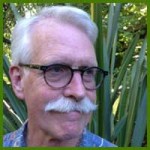 Gordon Ward received his Master of Fine Arts degree from the University of Oregon and set out to make his living making pottery.  He did that successfully for more than 20 years while raising his family, creating highly decorative dinnerware and gift ware, often with personalized images and lettering.  Then his curiosity led him to explore and develop new techniques for creating ceramics.  Gordon's mother studied ikebana for many years and his exposure to the art led him to begin creating sculptural containers for flower arrangements.  In Gordon's work, texture plays a significant part, inspired by nature.  He also enjoys working with geometric forms with simple, but subtle, glaze surfaces.  He is a continuing student of Soho Sakai and holds the Sogetsu rank of Jonin Sanyo.  With her encouragement and that of many friends and teachers of ikebana, he continues to produce ikebana containers for them and himself.  He has installed arrangements in Ikebana International's biennial Flower Shows.
You might also be interested in a KQED feature spot on Shuji Ikeda:
Also of Interest: